Recorte – Bull Jumping Valencia
Today we went to see the national semi finals of bull jumping, as a warm-up before going to a real bull fight a couple of days from now. Not sure how much I'll like the real thing, but I have to see at least one.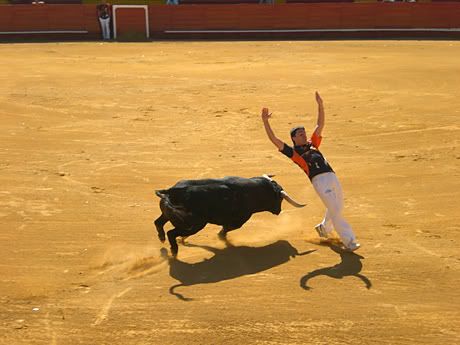 For those who don't enjoy blood and death, the recorte is a great alternative to bull fights.
Towards the end of the video you can see one of those crazy athletes doing a salto over a bull:
March 8, 2008 at 6:15 pm