Walk down Calle de la Paz and as you near Calle de las Comedias, you'll start to smell the most delicious scents. You'll put all your plans on hold, because you just have to track down where the sweet smell of freshly baked goods is coming from.
I followed my nose and ended up in front of a tiny bakery called Las Comedias, with a line stretching outside the door. So I joined the queue to see what all the fuss was about.
.
There's too much to choose from, so once it's your turn just buy a little of everything. At least, that's what the Italian girls in front of me did. They spent €17 just on pastries.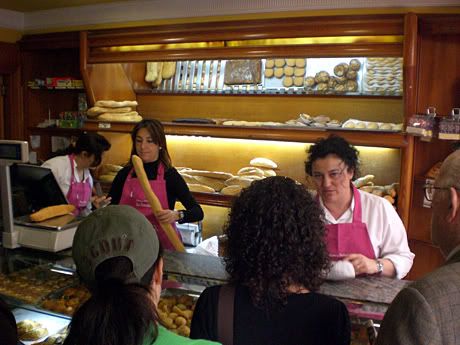 The line moves slowly, and be prepared to have a little chat with the sales ladies – they were super friendly and gave me the feeling I was already one of their regulars.
I might end up there now every morning, when I have to take the dog out.